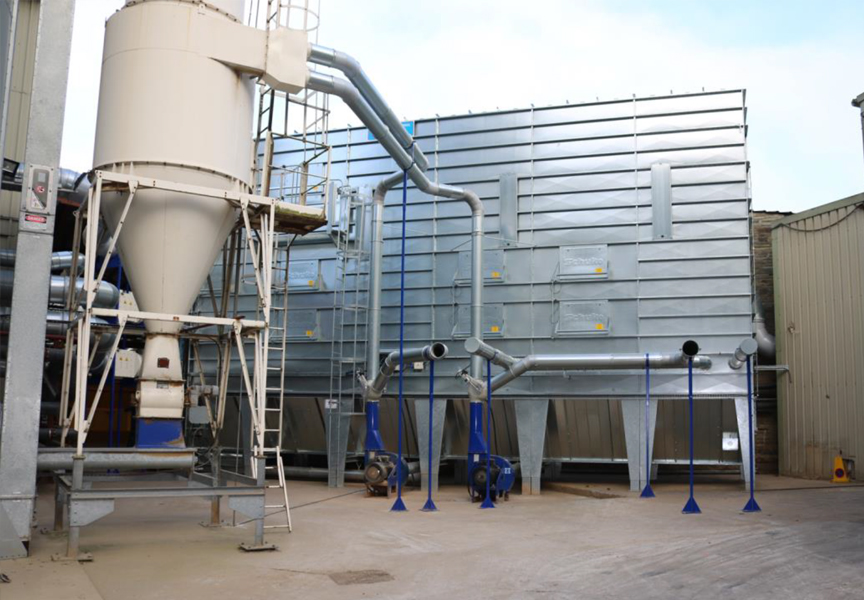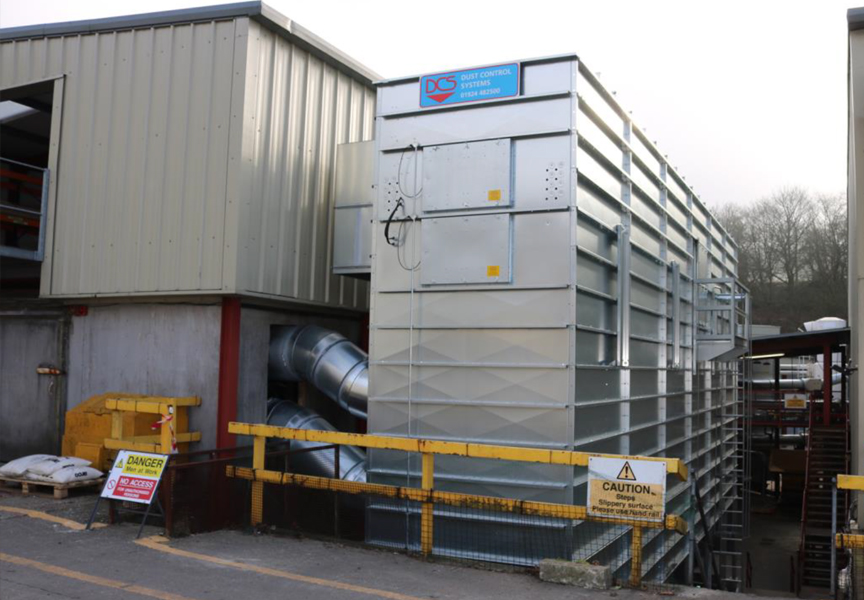 Further investment at JJO plc
Lancashire based JJO plc have further future proofed their modern manufacturing facility by installing a complete new extraction system.

At a cost of £450K the new system, bespoke produced by Dust Control Systems Ltd will ensure JJO plc plant machinery continues to operate efficiently and keeps JJO plc ahead of current Health & Safety and Environmental legislation. The new system was ordered in October 2016, manufactured in Germany, shipped and commissioned over the Christmas & New Year holiday period, ensuring production and supply to customers was uninterrupted.

JJO plc are leaders within the field of manufacturing and supplying Kitchen, bedroom & bathroom furniture and they have won many awards for their environmental credentials. In keeping with their ongoing policy of recycling and reducing energy costs, the DCS system will operate with a 20% saving in electricity. The previous system has been removed and the metal components recycled.

Production Director, Bob Myers said "the new extraction system, is part of our ongoing investment plan, which will ensure our factory remains the most modern plant facility in the UK. Reliable, efficient extraction is essential to production. This latest investment not only offers us reduced running costs, it will also cope with increased levels of extraction, when required.