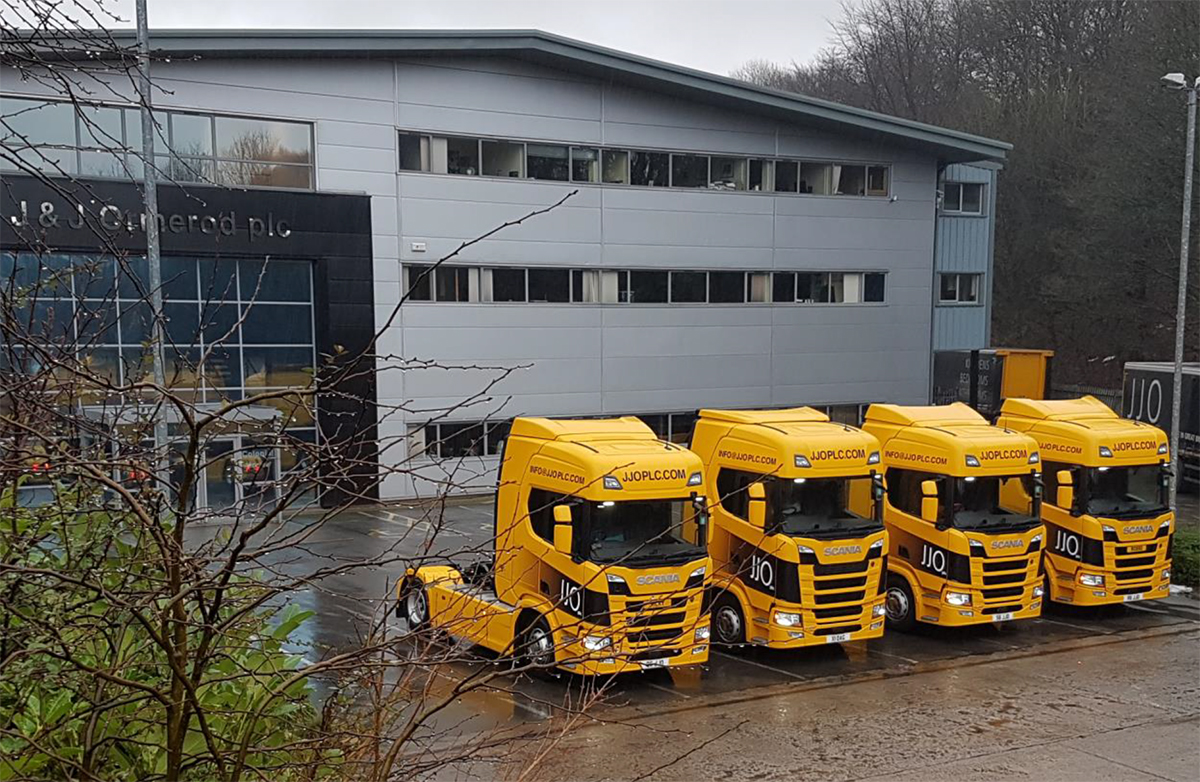 JJO - £430k Fleet Investement
JJO plc have recently spent £430,000 on four new Scania tractor units to ensure their Kitchens, Bedrooms & Bathrooms arrive on time, every time.

The fleet now comprises of 31 HGV vehicles which JJO plc own and operate. JJO plc have 28 Scania HGV's, chosen for reliability and fuel efficiency reasons. In 2016 JJO plc made 35,378 deliveries and covered 1,115.575 miles servicing their customers across the UK. Transport Manager David Tomlinson said "It is vital to our operation that we deliver, on time without fail. We renew our vehicles every five years and we ensure they are maintained regularly and cleaned weekly. Our distinctive yellow and black vehicles are mobile advertisements for our business.